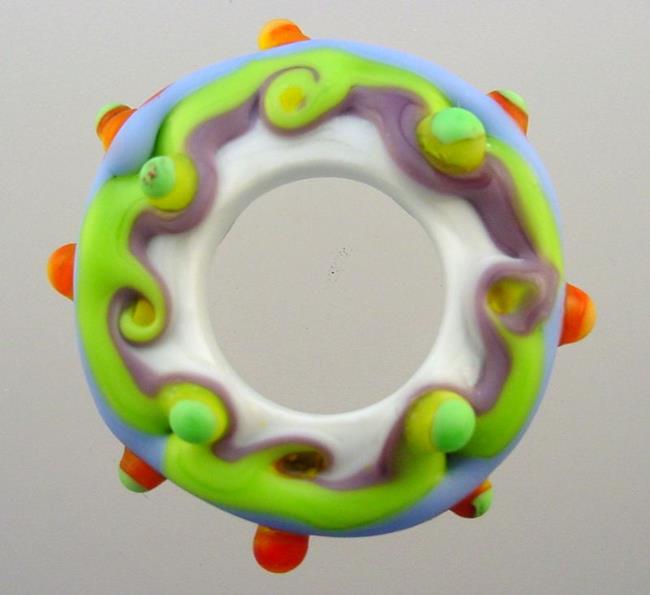 Title: TUFFET 4 (A432)
Wonderful Handmade Lampwork Glass Focal beads - using beautiful glass for you to use in making your jewelry. Part of my Tuffet Collection / Series
1 focal bead
measuring 41 mm
large 20 mm hole
Style / Color:
1 - Focal Tuffet Bead / opaque white glass that has been layered with lime green, persimmon and periwinkle blue with twists with raised dots in yellow, green, orange and red.

Then given an acid bath to etch / frost it to perfection.
Copyright © 2006-2007 Bonnie G. Morrow / Ambrosia Arts ® All Rights Reserved.
# M 92
SRA - Self Representing Artist
By commenting, you agree to our Community Guidelines.