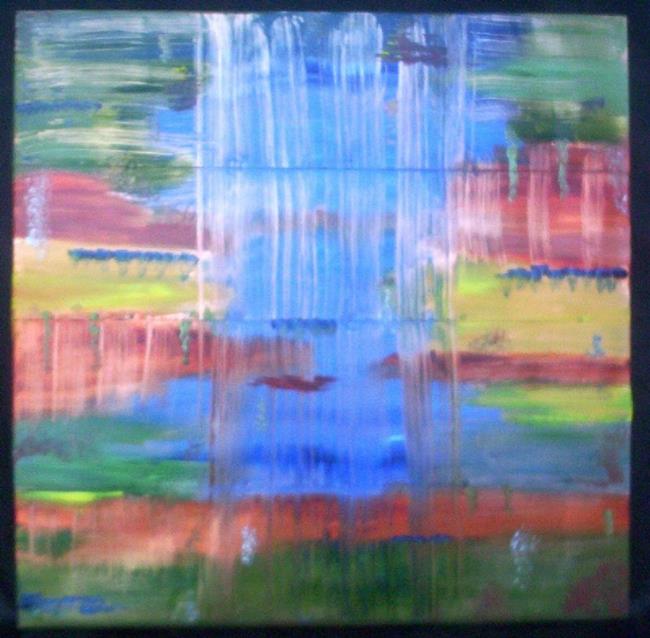 This piece uses bright blues, greens and yellows. Long vertical scratches down the center of the piece add texture and detail. "Patina" and rust colored spots are scattered throughout. As with all my copper paintings, nail and hammer marks are retained. This painting will change in different lighting due to the reflective qualities of the copper underneath. This painting is wired and ready to hang. The copper "eyes" are placed in such a way that the painting may be rewired to hang horizontally--or even upside down. Each copper eye has a felt backing to protect your wall. The painting is signed and dated on the back. My work is titled based on current personal experience and the look of a piece. When a painting is purchased, I reveal the explanation of title to the owner. We are the only ones who have this information, unless the owner decides to reveal it. In this way, the owner and I have a personal connection through the painting. The winning bidder will receive a Certificate of Authenticity and an Explanation of Title.
Detail Images
Copper Shines Through!
Close up! Great Detail!
Gallery represented artist! My work is collected worldwide!
By commenting, you agree to our Community Guidelines.