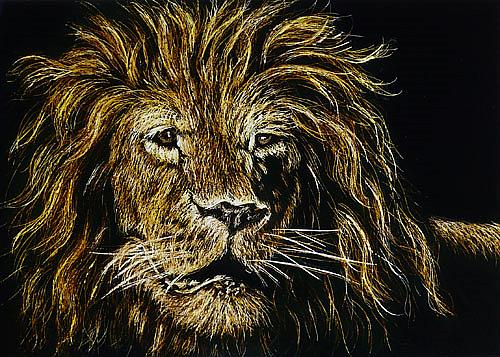 This is a miniature scratch art piece or ACEO (Art Cards, Editions & Originals). It is 2.5" x 3.5" or the size of a baseball or playing card. This lion was create by scratching away India ink on paper then adding ink for color.
This piece is currently offered through
eBay - click here
By commenting, you agree to our Community Guidelines.