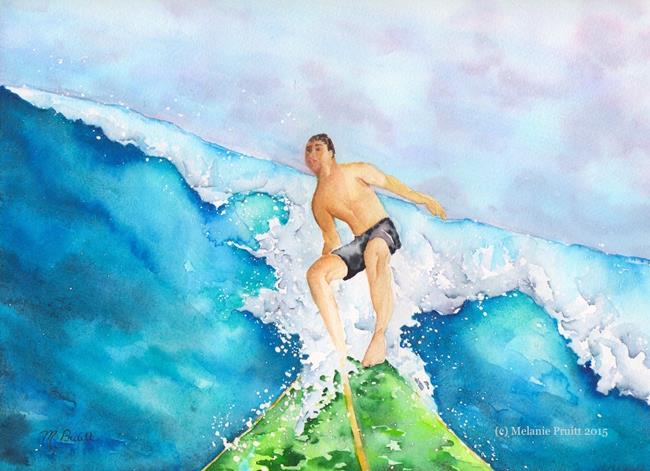 I've always loved the beach and of course, The Beach Boys! So I'm entering this months exhibit with this painting I did for my son for Christmas. This is him surfing.
I've surfed a couple waves in my life, and now, after living in Maui a couple years, it's taken a hold of my son's heart. When you catch a wave, you really are sitting on top of the world!
This painting illustrates the lyrics of the Beach Boys song, "Catch a Wave".
"Catch a wave and you're sitting on top of the world
Don't be afraid to try the greatest sport around
Everybody tries it once
Those who don't just have to put it down
You paddle out turn around and raise
And baby that's all there is to the coastline craze
You gotta catch a wave and you're sittin' on top of the world"
9x12 Watercolor NFS
By commenting, you agree to our Community Guidelines.