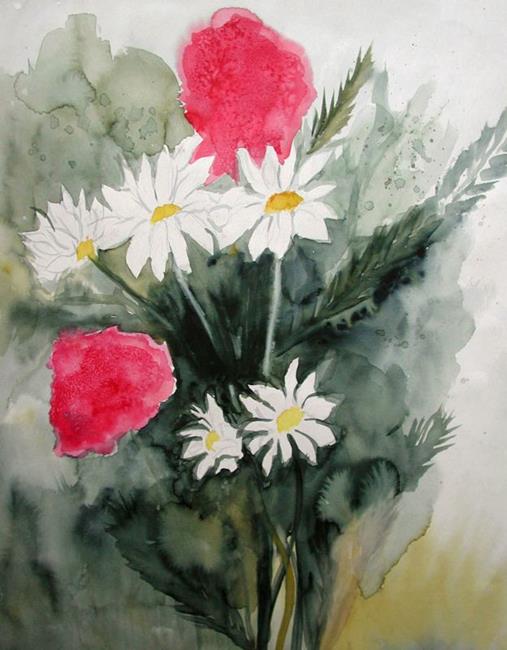 In 1993 I had to have my tonsils out and it was the single worst sore throat I've ever had. Immediately after my release from the hospital I had a really rough time of it and developed a fever. I was bedridden for about a week, but I had just begun to dabble in watercolors so I propped myself up in bed and started painting the bouquets of flowers people brought to me while I was still in the hospital. I hated just about every single one of them and realized that watercolor was not for me. I tend to use them like I would oils or acrylics and have a hard time leaving white spaces. There is little forgiveness from watercolor paint - you have to really know how to manipulate them.
I gave most of these flower studies away but saved this one for some reason. In fact, looking back on it now, I'm glad I didn't throw it away like I wanted to at the time. But I am so far removed from this piece, despite it being a part of my growth as an artist.
And just in case you're wondering what the big red blobs are - they were going to be carnations.
By commenting, you agree to our Community Guidelines.