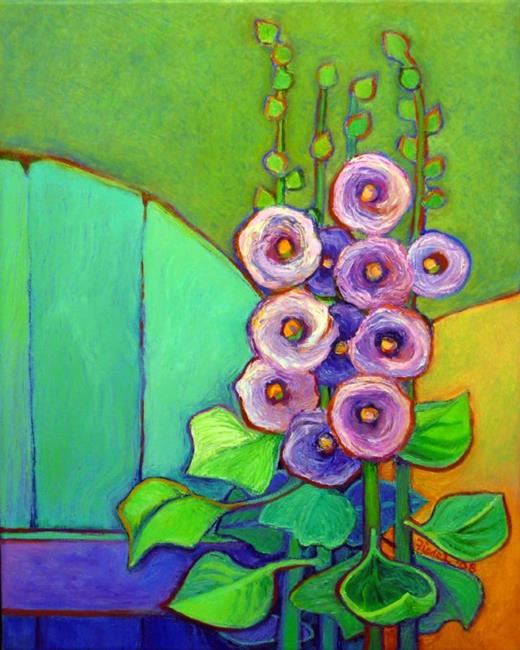 When I was very, very young one of the older neighbor girls who babysat for our family entertained me one summer afternoon by making ballerina dolls from the hollyhock blossoms that grew along the fence in the alley. Whenever I see hollyhocks, I remember Christine.
After the initial sketch was laid out, this painting was completed using with my palette knife. The knife is a versatile tool, and different effects can be achieved with it. Broad areas of color were applied with the long flat edge of the knife, while smaller areas and details were added using the rounded tip. Since I wanted the textural flowers to stand out in the painting, I decided to reduce some of the texture in the background. I used the flexible blade of the knife to blend and burnish layers of color. The tip was used to incise and scrape the surface in order expose layers beneath the surface.
~~~~~~~~~~~~~~~~~~~~~~~~~~~~~~~~~~~~~~~
By commenting, you agree to our Community Guidelines.