Oh a gardener's work
is never done
such is the bunnies life
from sun to sun...
Gardener Bunny was created in it's entirety in ArtMatic 5, and CS6. It is a digital drawing with fratals incoporated, though out the background and indeed a part of the rabbit itself.
About this art:
size: 9x12"
media: digital illustration and fractal combo
subject: rabbit
Original: unavailable
Detail Images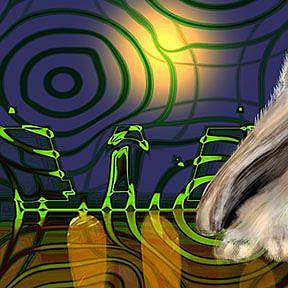 1112 Supper Bunny cup 1.jpg
1112 Supper Bunny cup.jpg
By commenting, you agree to our Community Guidelines.