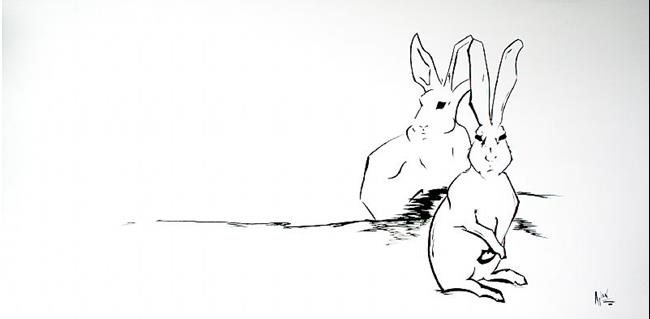 I have been sketching the same evil bunnies for years. I love the idea that such cute white bunnies could have an evil nefarious streak. This is the first large scale painting that I completed of them. I have a feeling there will be many more! :)
I apologize for the poor quality of the photography. This painting is currently in storage and I have to get it pulled out and properly photographed.
By commenting, you agree to our Community Guidelines.