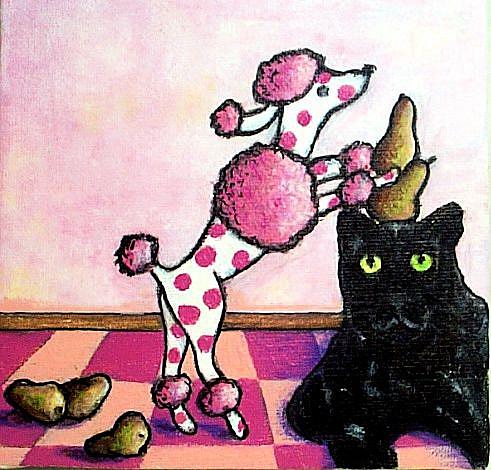 Laughter is a positive and powerful emotion. It directly impacts one's electro-magnetic field and creates a positive aura around that person.
Laughter helps us feel better, it helps us cope with stressful situations that come our way. I strongly believe in this; in fact, my motto is "laugh every day!"
I also believe laughter is healing, so here is my offering to the breast cancer cause: a medicine of laughter. This little painting started off in my head from the word "pink"..once I added "poodle" and "polka-dots", there was no stopping me.
I hope I got at least a smile out of you :-)

This is an entry in the EBSQ show "Think Pink: A Fundraiser for the Susan G Komen Foundation"
By commenting, you agree to our Community Guidelines.