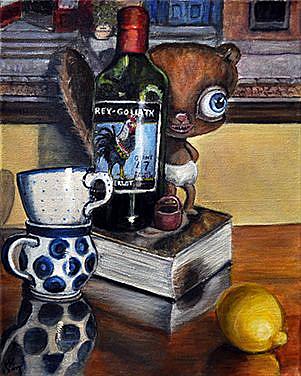 The 61st in my Polish Pottery Still life series was done for the Ripped show. I partnered with Vicky Knowles and added her character Lunchbox into my still life. Looks like Lunchbox has all he needs and doesn't miss the Wibbley World while he posed for my still life. Seems Lunchbox has his diaper and pail which is all a guy really needs. :)
I was inspired by all of Vicky's work when deciding what to paint for this show. I was particularly inspired by her painting she entered into this show for me of Polish Pottery Lunchbox.
By commenting, you agree to our Community Guidelines.