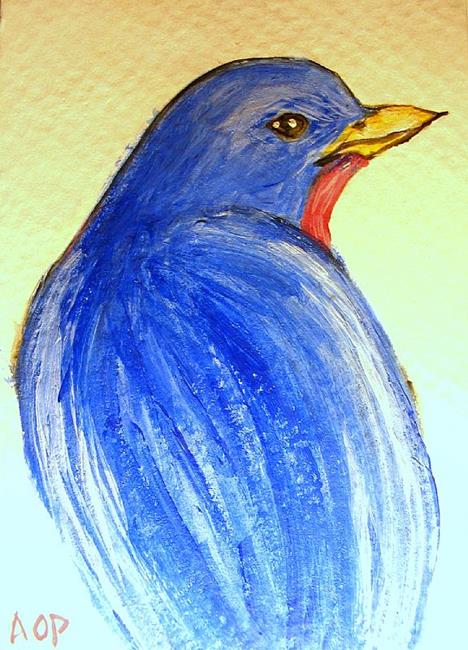 ,
My partner for this year's EBSQ 'Ripped Off' show challenge was the wonderful nature artist,
Amanda Makepeace
. It wasn't easy choosing among her many lovely portfolio pieces, but finally I settled upon her watercolor painting, 'Resplendent Blue'.....
As a bird lover, having my own little pet cockatiel for over half my life now, I was attracted to the avian subject matter, in addition to the striking color. I also admired Amanda's simple, understated, and elegant composition, as anyone familiar with my artistic style knows I myself tend toward detail (and often lots of it). Thus I thought it a good personal exercise to attempt her more subtle approach with a simple, unadorned background. Unlike Amanda's bluebird, painted with watercolors in mid-flight with outstretched wings, mine is painted in acrylics looking over its shoulder in a relaxed, perched position -- the same posture that regularly greets me within my own pet cockatiel, every single day.....
.