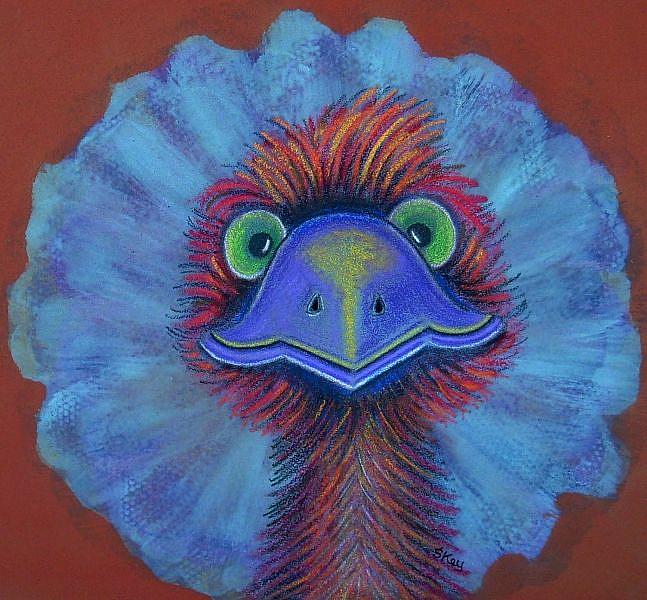 I had admired Torrie Smiley's emu painting. I decided to do a rip of her "Big Bird." At first I was thinking about a mixed media collage. Then I did a drawing on watercolor paper I was going to use for color references and in the end that made me go with a painting using oil pastels, acrylics and mixed media and I was happy with how that turned out.
I wanted to incorporate Torrie's love of bright colors that she uses in a lot of her artwork, into that funny little emu face. Reds, oranges and purples...oil pastels on acrylic, on wood.
By commenting, you agree to our Community Guidelines.