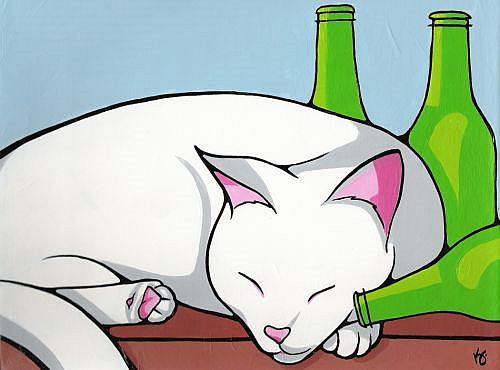 This piece was inspired by Tracey Allyn Greene and her painting on a river rock titled "Siamese With Green Tea" from her cats with beverages line of artwork.
I decided to keep the theme but put a Kris Jean spin on it and came up with "Cat With Hangover" series. :)
I wanted to keep the peaceful feel of her piece, but still incorporate a hint of *one heck of a night!!!!*
---
ACEO sized prints are AVAILABLE at:


---
Detail Image
Tracey's Original
By commenting, you agree to our Community Guidelines.