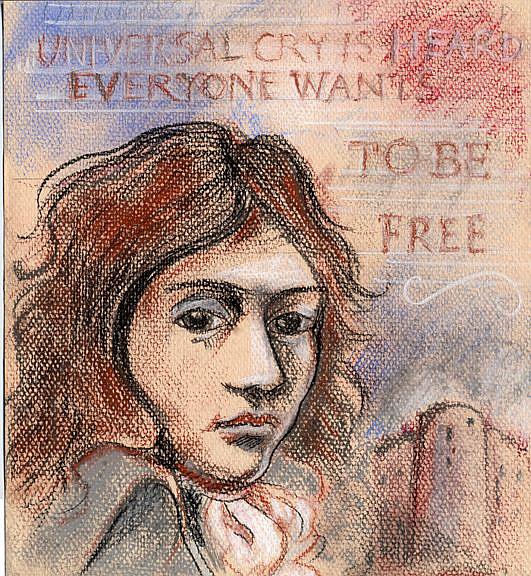 Camille Desmoulins (1760-1794) was a young and handsome idealist who was devoted to the revolution as well as to his wife and baby son. Ultimately, like most of the engineers of the Revolution, he lost his life on the guillotine. In 1789, he said: "From one end of the country to the other, a universal cry is heard, everyone wants to be free." I kept the portrait loose and rough as befits the subject. The burning Bastille prison is seen in the background, as it has become a symbol of the French Revolution.
Prints of this image are available in my Etsy shop..
By commenting, you agree to our Community Guidelines.