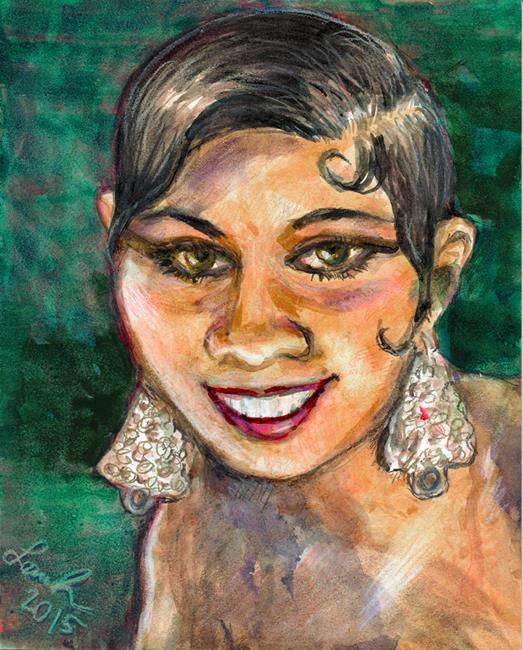 "Josephine Baker" is a portrait of the fabulous 1920s American-born comedian, actor, singer, and dancer of the
Follies-Bergere Theater. After experiencing racism in her home country, she became the toast of Parisian society and in WWII was a member of the French Resistance. She adopted children of different races and religions, forming a "Rainbow Tribe."
The National Association for the Advancement of Colored People (NAACP) named May 20 Josephine Baker Day. You can read more about this remarkable artist on her
official web site
.

This was painted on Aquabord, a substrate I am still getting used to. It has been varnished so that it can be displayed without using glass.
By commenting, you agree to our Community Guidelines.