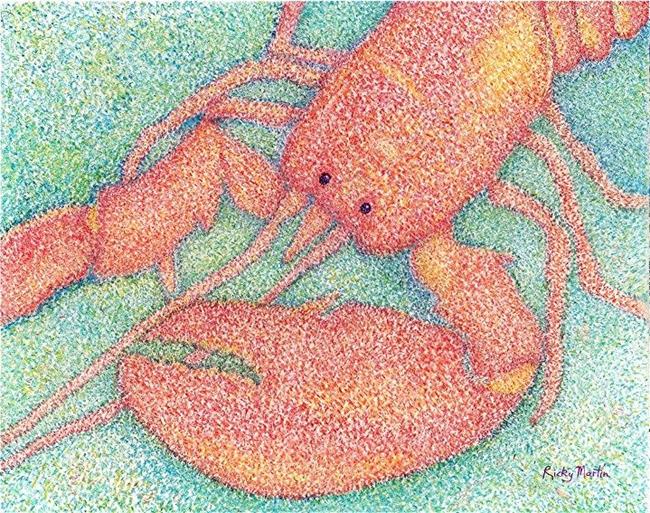 I always found pointillism interesting, but never really made much of an attempt at it.
I took this month's theme as my challenge of the month - and I "labored" over this lobster for many, many hours with different shades of colored pencil. My right arm may never be the same again after the repetitive motion of placing thousands and thousands of dots onto an 8 x 10 Artist panel;)
By commenting, you agree to our Community Guidelines.