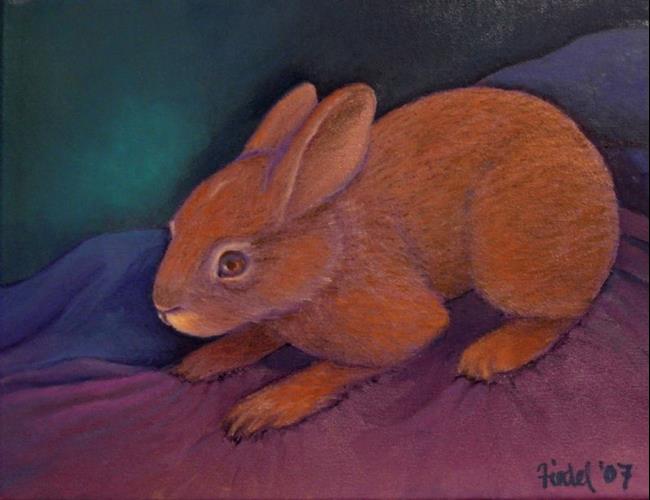 Orphaned baby bunny Cracker Jack and his siblings were rescued by Heide Reed Hibbard and her family. In his baby pictures, Cracker Jack appeared to me to be bewildered by his unfamiliar surroundings. He seems to be recalling innate memories telling him to 'freeze', and yet his nervous energy is evident.
In his portrait, I tried to capture Cracker Jack's alert gaze and nervous energy. I painted him on a simple ground of blues and purples to contrast with his brown fur.
Two of Heide's photos of Cracker Jack are below.
Detail Images
Cracker Jack
Cracker Jack
By commenting, you agree to our Community Guidelines.