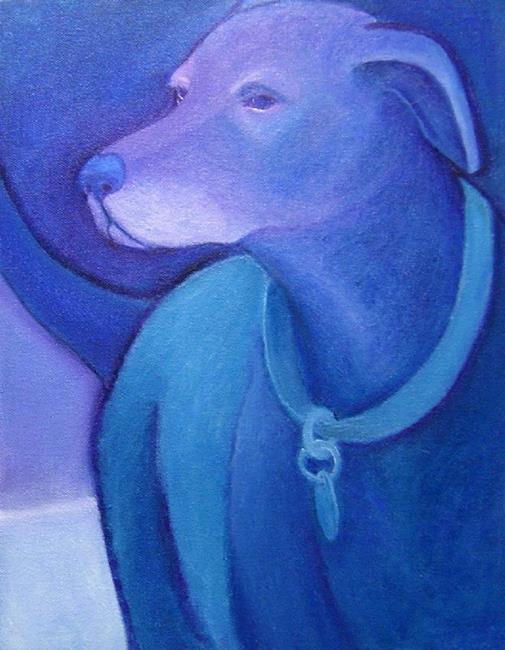 Portrait of Angus looking out on a winter evening. "Gus" is a friend and companion of Jenny Doss.
Gus plays it cool when his doggy friend Sasha sneaks up on him, but he knows she's there. He just doesn't want her to know he knows!
This is my 2006 Pet Portrait Swap entry. Photos of the real Angus Doss are below.
Detail Images
The real Gus in grass.
The real Gus in snow.
By commenting, you agree to our Community Guidelines.