When I was a girl growing up in the country, I always pretended I was out on an adventure! The Wizard of Oz was one of my very favorite movies. I would write stories about what happened after Oz. What new adventures would Dorthy get involved in? In this painting, Dorthy brings her cat (I think Toto was a little worn out from the earlier adventure) and meets some very different creatures along the way!
Detail Images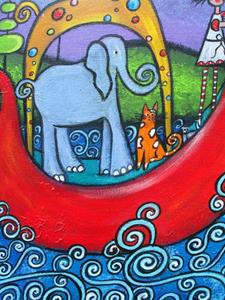 The Adventurers II ebsq 2.jpg
The Adventurers II ebsq 3.jpg
The Adventurers II ebsq 5.jpg
By commenting, you agree to our Community Guidelines.