You know those consumer oriented cameras that were and sometimes still are such the rage and disposable? I decided to grab one when I was getting film. I thought it would be fun to see what the wide shots looked like on the panoramic one. I also grabbed the water proof one, for good measure. Sure enough a sunset turned out nicer than I expected and my better cameras were not with me..
I surely hadn't planned any sunset photography so what was I to do? I had no choice. I snapped anyway and told myself what would be, would be. A funny memory of being pressed for better equipment that was simply not available.
Detail Images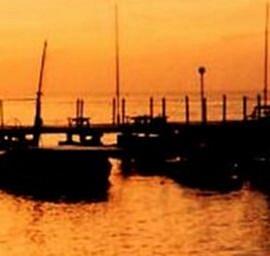 By commenting, you agree to our Community Guidelines.