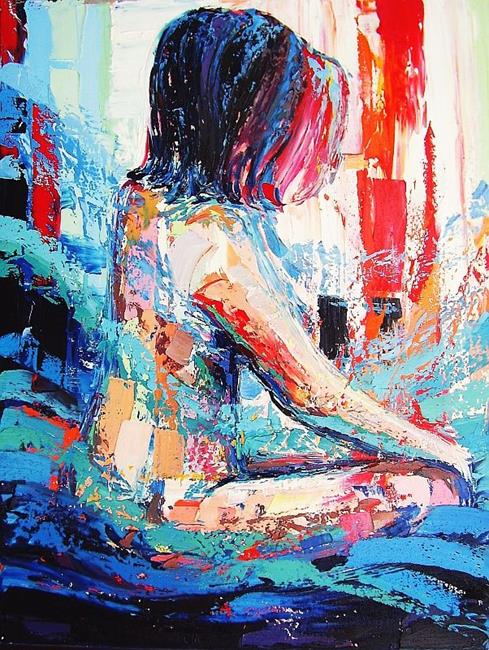 "Scream of the Butterfly" is another installment in my "Contemplations on Being a Woman" series of works that literally strips to the core what it is to be a woman. I started this series while 6 months pregnant with my son, and feeling kind of lost in my own body. Painting it, putting it out there on canvas as a visual representation of how I was feeling was the only way I knew I could get down to the nitty gritty of all those emotions that were swirling inside of my as my son grew within and I felt I was little more than a vessel. I had lost myself. These paintings brought me back, well...to me. They continue...of course there is so much to be said.
Chaos swirls about her, tries to drive her from her resting place and carry her away.... This piece is about quiet resistance and the personal struggle we all hold within.
This piece was painted with a palette knife in thick, vibrant, and undiluted oil paint. It was worked up over a period of about a week, worked and reworked each time a layer dried - the "scraping" of the paint a product of the process which lends itself to strong color combinations without muddiness - a "pure" expression.
This piece is currently available for purchase on Etsy - Here Thanks so much for looking (and reading!)