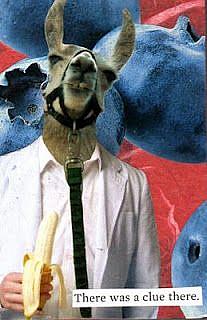 This artist trading card is a collage...done the old-fashioned way by cutting each paper element by hand and gluing it down to the card.
My Animal People have inhabited my dreams for as long as I can remember. I began making Animal People collages by cutting animal heads and putting them on human bodies in 1989. I use magazines and catalogs that are on their way to the recycle bin. I really enjoy searching for the perfect combination of facial expression and body positions.
By commenting, you agree to our Community Guidelines.