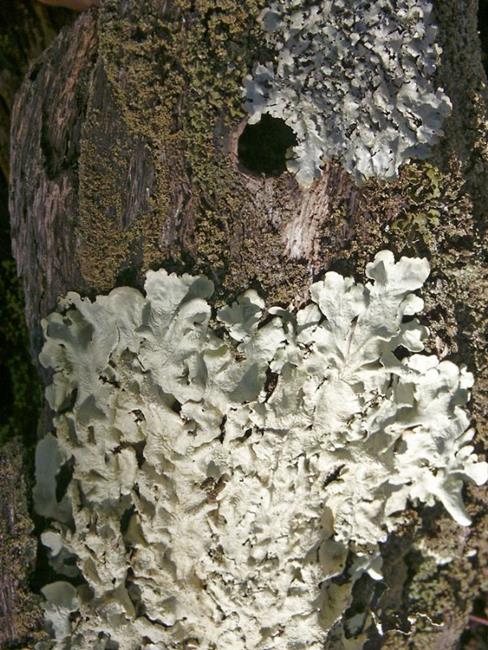 This is most likely the Parmelia sulcata or "hammered shield lichen", one of the most widespread lichens in North America. It has been sometimes used for dying wool. It is found mostly on trees and rocks and grows in abundance.
Here it is seen clinging to its host, the trunk of a dead oak tree.
Photographing nature in winter is a revealing experience as most subjects take on a new life in contrast to the dull winter colors. Lichen and mosses stand out and create abstract paintings evolving from almost any natural setting.
The blueish gray color of one species and the greenish gray of the other contrast against the hole in the tree trunk which also sports another smaller unidentifiable species of lichen or possibly moss.
The photograph was adjusted for highlight and shadow detail only.
By commenting, you agree to our Community Guidelines.