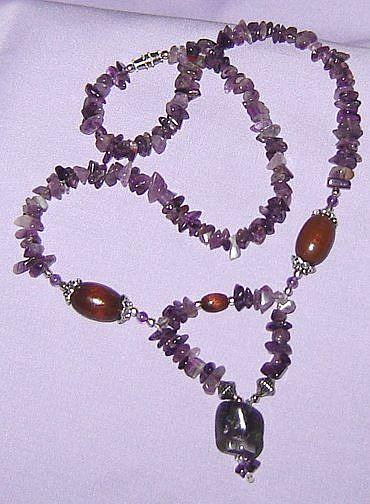 This piece was created specifically for the jewelry show.
I fashioned this necklace out of things I already had on hand. Amethyst chip beads I had from a broken wristwatch, sterling silver beads from some broken earings, and cherry wood macrame beads I found in a drawer. The drop is also a rough amethyst.
For more information on Amethysts and thier history please visit : www.gemstone.org
By commenting, you agree to our Community Guidelines.