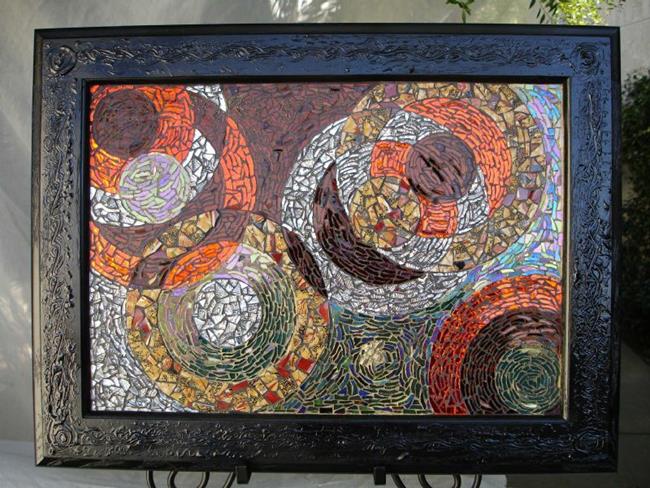 I made this piece with sillver mirror, silver tapestry mirror, orange mirror, copper mirror (I like to think of it as more of a "rootbeer" color), broken ceramic vase, green iridescent stained glass and a metal bee jewelry finding. I used black sanded grout and a wash of gold mica pigments with artist medium on the green glass portions. I sealed it all with an acrylic finishing spray suitable for glass.
For the substrate (base) I used an old cabinet door. These are perfect for ready framed pieces. The frame portion was first textured with black gloss acrylic paint then oversprayed with gloss black spray paint..
I have made two other pieces similar to this one: Dragonfly View and Paper Wasp View. It was a pure pleasure to make them and they inspired me to make this one.
Insects see differently than we do, with multi-faceted eyes. When I made these I was thinking - this is what the insect sees.
This piece is sold:
By commenting, you agree to our Community Guidelines.