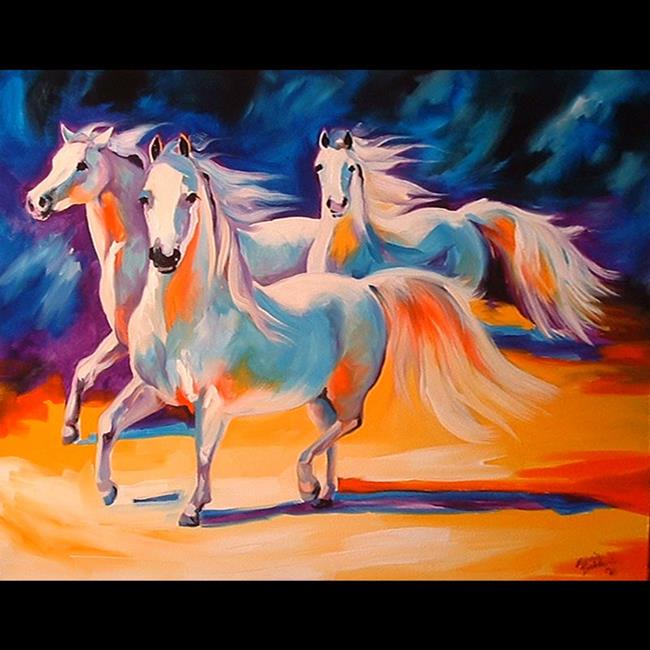 "SPIRIT ARABIANS"
is an Original Oil Painting by
M Baldwin, c2006.
This painting
- "SPIRIT ARABIANS" -
This painting is my impressionistic approach to Free Spirits, bounding in full sun and racing together in harmony. The color palette I chose was inspired by the reflective properties of the white manes and tails of the Arabian horse. Enjoy the beauty of the Equine Spirit - Marcia.
By commenting, you agree to our Community Guidelines.