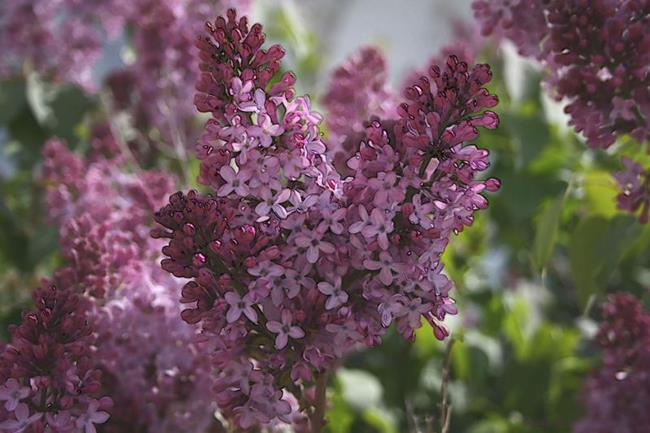 NEW HAMPSHIRE ~ Purple Lilac
Lilacs are my favourite flower. I love them in all shapes, sizes and colours. Their heavenly scent revives memories of my childhood. My Auntie grew lilacs around her house. The gentle spring breezes would waft that scent in through the newly opened windows, ousting the staleness of winter, freshening the air and our hearts.
This image began as a digital photograph, taken with my daughter's Canon Rebel. I love to explore digital manipulation of photographs. This image features one cluster of lilacs against the other blossom clusters on the bush. The overall effect is of being in the midst of the bush. It reminds me of the beautiful chintz covers on cottage furniture, enchanting. I used digital effects to enhance the edges of the petals and create watercolour like textures.
This digital image is available as a paper or canvas print at my Zazzle gallery.
Cheers ruth;D
By commenting, you agree to our Community Guidelines.