Something about a Poppy. At first take it looks so fragile with it's crepe paper petals. There is a vulnerability to it, counter balanced with an amazing shock of flaming red. In the end I think that is itrue beauty. We could learn a lot from the Poppy,to be bold,passionate and present, all the while demonstrating a delicate, difficult balance between strength and vulnerability. That type of beauty transforms everything it touches.
About this Art:
size: 20x20"
media: digital illustration done in Art Rage and CS6
subject: poppy
Style: retro pop
Detail Images
Poppy Fields cup.jpg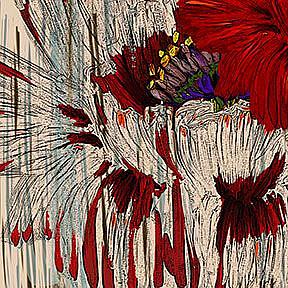 Poppy Fields cup 1.jpg
By commenting, you agree to our Community Guidelines.