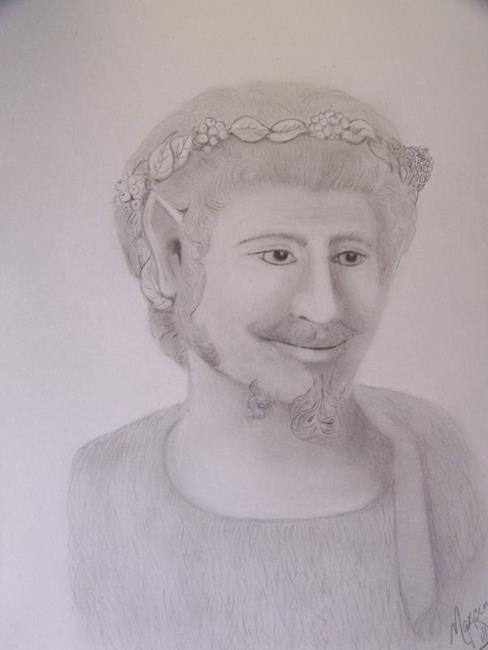 This is the One from the Forest, wearing a wreath (some call it a crown) made from Nandina leaves and berries. What you call him is your choice...faun, elf, woodland man, etc... he is all the same. Mysterious and mischievous for a fact, but also kind and will protect the woodland creatures from any harm that should come about.
This is one of the first "portrait type" of drawings I've attempted... I hope that you enjoy him :)
By commenting, you agree to our Community Guidelines.