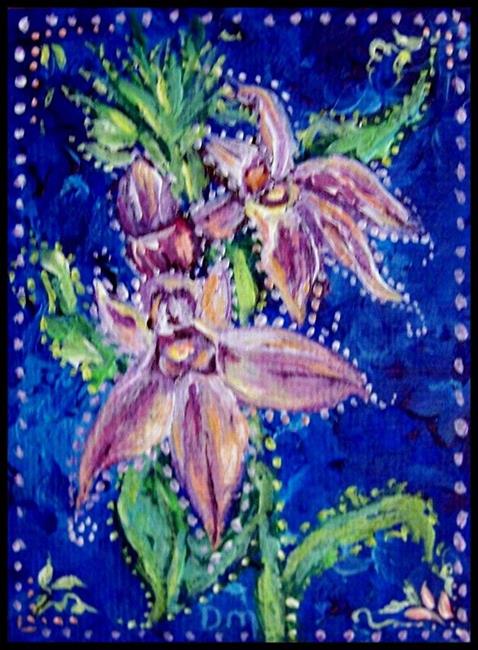 I created this original lobelia aceo, "Sparkling at Twilight", on a standard 2.5 X 3.5 trading card sized acid free Strathmore 246 lb weight using professional acrylic and sealing with a light clear acrylic gloss.
"Twilight's Dance" is part of my ACEO *Twilight Series*
I love flowers and enjoy painting them. This is the first time I've ever painted this particular flower...and I have to say, I throughly enjoyed doing so!
This painting, "Sparkling at Twilight" is up for sell at Etsy
To view other paintings, by Dana Marie, up for auction or for sell Click Here to View!
To see what I am painting now, visit me at Dana Marie's Art Blog
To view items I have created at Zazzle visit my Zazzle Gallery
~ Dana Marie