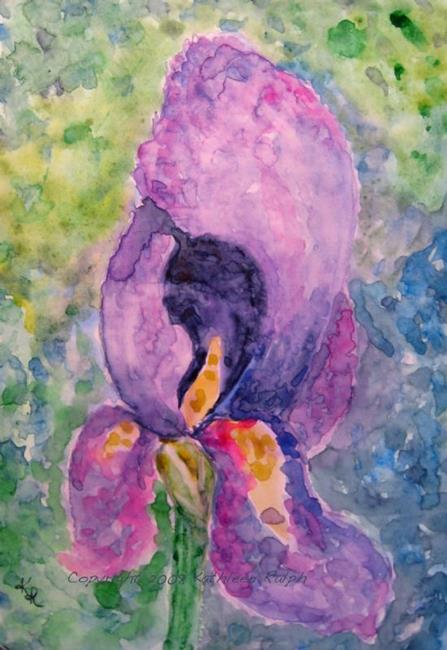 This piece started as an experiment about how far I could take layers of watercolor and acrylic and still have a clear image of my favorite flower. I love Irises and it is a great sorrow to me that I haven't been able to get any to bloom in my garden, but I can make them bloom on my page.
This piece started with a watercolor underpainting, then an acrylic layer and finally another layer of watercolor. I love the abstract/impressionist character of this piece.
I would suggest framing this work under glass to protect it.
Price: $72.00 (including Shipping)
By commenting, you agree to our Community Guidelines.