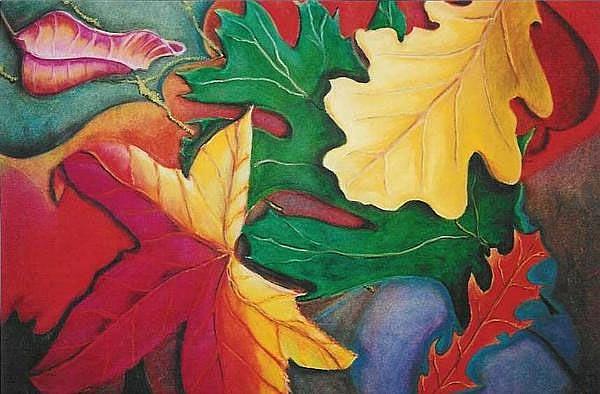 The second in my original pavement series, Leaves and Pavement 2 is another still life of sorts. Again, I gathered a few different leaves and dropped them onto my work table. My lovely little muse leaf fell to the background this time, but it's perpetually green beauty shines through the contrasting reds and golds.
Autumn rules!!!
This piece measures 24 x 30" and was done using Guitar Oil Pastels on 140# Hot Pressed watercolor paper.
By commenting, you agree to our Community Guidelines.