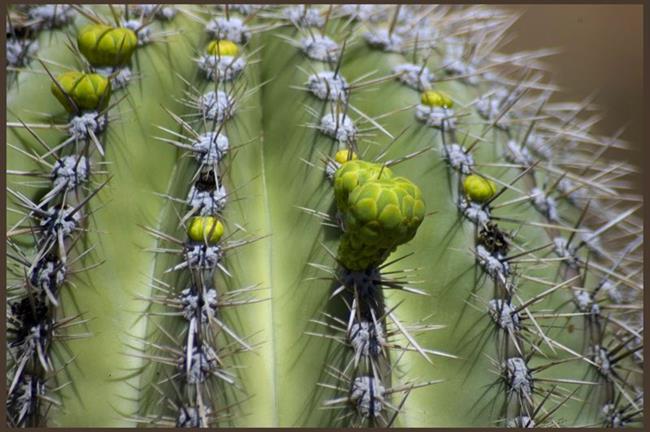 A Sagauro beginning to bloom.
On a trip to the Arizona desert in the spring I was delighted to see everything just starting to bloom. The Sagauros already easy to anthropomorphise took on even more character with the addition of buds and flowers.
One of my favorite images from this trip The buds rising above the spiney needles and light reflecting in a way that almost looks as the Saguaro is glowing, this is at the top of about a ten foot tall cactus which I climbed a hillside to be level with to get this shot using a Nikon D100 with a Sigma 70-300mm lens, handheld
By commenting, you agree to our Community Guidelines.