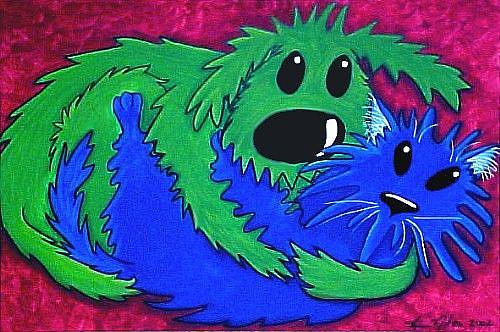 This painting of Rufus & Scribbles was inspired by the last verse of a Shel Silverstein poem titled,
"How Many, How Much"
Here's Shel's poem:

"How many slams in an old screen door?
Depends how loud you shut it.
How many slices in a bread?
Depends how thin you cut it.
How much good inside a day?
Depends how good you live 'em.
How much love inside a friend?
Depends how much you give 'em."
Status: SOLD
By commenting, you agree to our Community Guidelines.