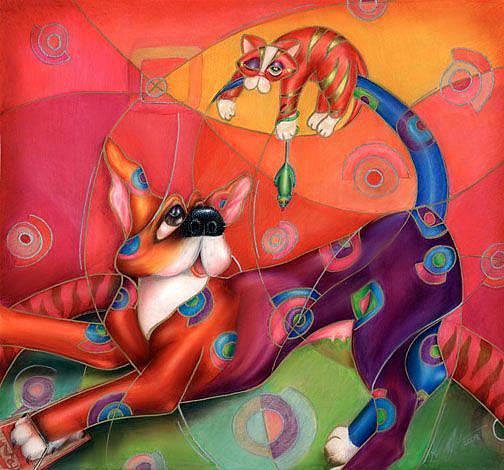 It is always the Chase with Spot, the conquest is secondary. But then again they had it coming, first the mouse ventured out for that last forbidden morsel, and of course Tabby just could let the opportunity pass...well then the rest is history as they say. What is not shown, as it was too graphic for the housekeepers it what lies on the flip side of this picture...the mess. Some things are better left unseen!
About this painting:
Size 14"x15"
Media: color pencil, metallic marker
Material: 140 lb Bristol
Style: Modern Cubism
Detail Images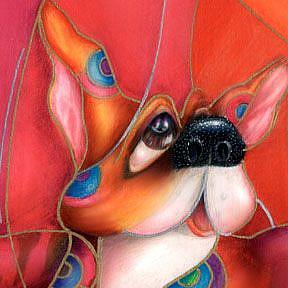 By commenting, you agree to our Community Guidelines.