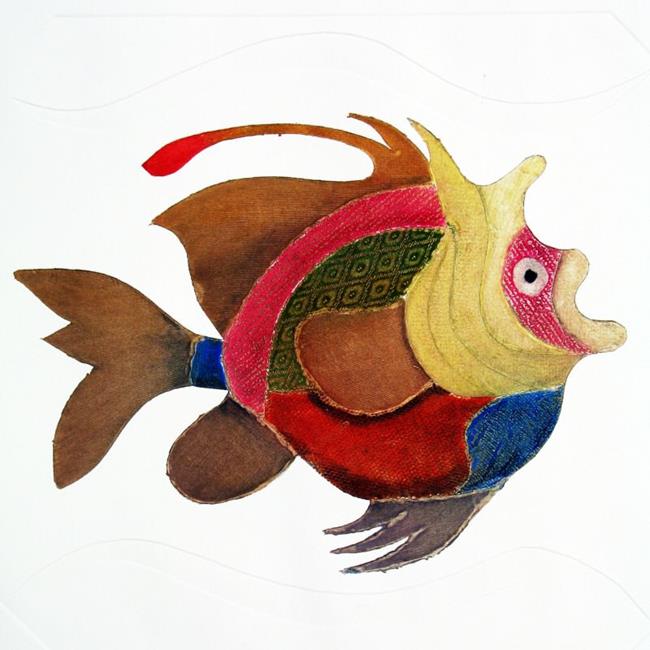 I have several old engravings by Jakobus van der Schley of fish collected on voyages by 18th century mariners such as Capt Cook. I enlarged one of them, cut its shape from a piece of mattboard and then collaged on it various textured materials. Three coats of varnish were then applied. When dry I applied coloured inks with brushes, removed excess ink and then printed the result on dampened Somerset paper.
Detail Images
Detail of the inked, collaged materials
Enlargement of the original print
One of my prints by J V Schley, c1760
By commenting, you agree to our Community Guidelines.