Dancer in motion. The thickness of the paint creates texture in the gown. The contrast in the painting draws the viewer in and the composition pulls the viewer through the painting.
Detail Images
Shows the simple structure of the painting.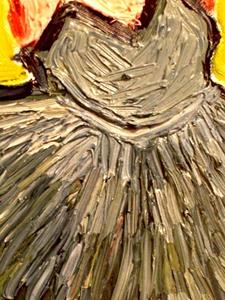 Shows how the thickness of the paint makes up the detail in the grown.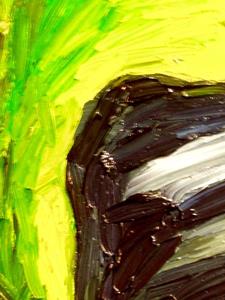 Shows the contrast between the subject and the background.
By commenting, you agree to our Community Guidelines.