The brush strokes give a sense of motion. The color gives the subject a simple structure. The placement of certain colors give contrast between the subject and background.
Detail Images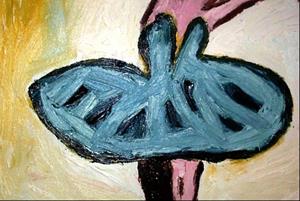 Shows the simple brush strokes that make up the outfit.
A person is drawn in with the contrast of the figure and background.
By commenting, you agree to our Community Guidelines.