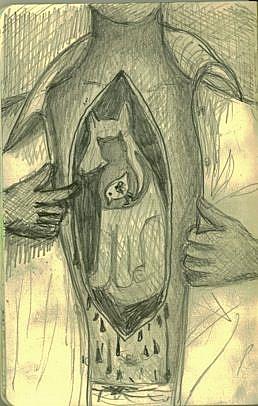 pencil on moleskine sketchbook
I wanted to depict "soul". This is what came to my mind as I began drawing.
If it is not clear, the chest is cut open to expose the way to the soul. Blood is dripping, but it doesn't hurt.
By commenting, you agree to our Community Guidelines.