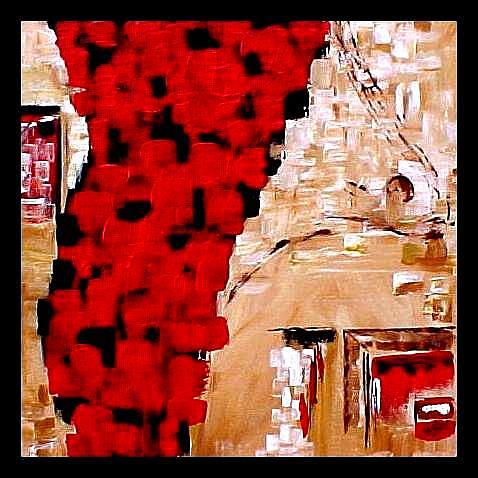 I had all my tubes out (what a mess!) and as I always do I allow the colors to choose me and I enjoyed allowing the color to land where it pleased. I didn't hold any preconceived notions of what finished piece should look like and just let the piece unfold.
Sold to a private collector.
To view other paintings, by Dana Marie, for sell and/or up for auction at eBay Click Here to View!
To see what I am painting now, visit me at Dana Marie's Art Blog
To view it's I have created at Zazzle visit my Zazzle Gallery
By commenting, you agree to our Community Guidelines.