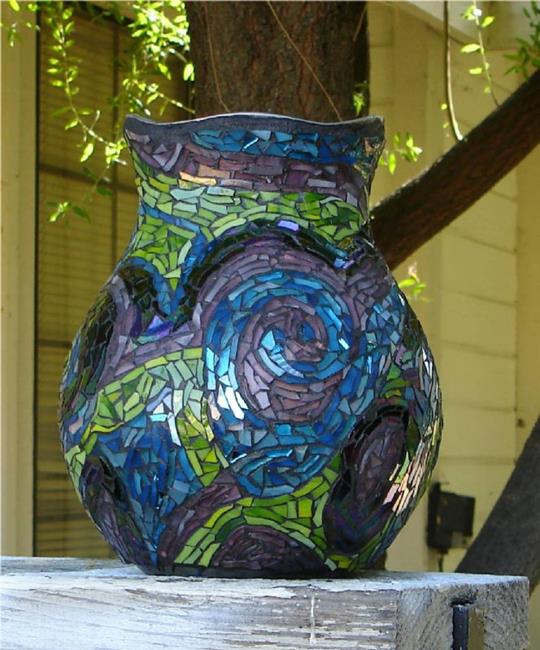 This is one of three substrates (bases) I found while out looking for the right sculptural piece. I picked up the vase at a garage sale cheaply and started mosaicing. The vase is more of an oval than a perfect round shape and the lip is scalloped - A fabulous shape.
I used a mix of stained glass water and iridescent glass in greens, blues and earthy pink in swirly wind patterns.
I had been singing a hymn all week to my own distraction:
"And He will lift you up on eagle's wings, bear you on the breath of dawn. Make you to shine like the sun...."
With the swirly wind patterns and the earthy pinks and blues, I named the piece "Breath of Dawn." Thank God, I wasn't singing the theme to Gilligan's Island - who knows what I would have called it then.
Like what you see? I love to make these and would enjoy working for you. Please email me or leave a voice mail message for more information. 916-802-5238.
This piece is currently for sold