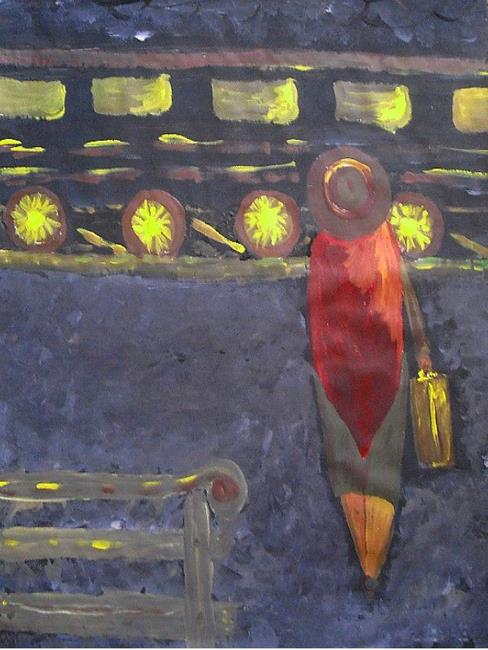 TAKING THE MIDNIGHT TRAIN ~ SOLD!
I was inspired to paint this picture from a dream I had, which was inspired by a woman I'd never met before... my late grandmother (she passed away before I was born p.b.w.y.). I dreamed she was waiting for a train far back in a time period unknown to me, she was on a journey towards a place she'd left a long time ago and promised herself she'd never return. But on this day, her memories overwhelmed her with desire and brought her to this place of Nostalgia.
oOoOoOoOoOoOoOoOoOoOoOoOoOoOoOoOoOo
...BY OHIO ARTIST, MECO!
This is a BIG! Nostalgic and Vibrant Original Abstract painting on a 18 x 24 fine quality artist paper.
So, you will need to get a frame for this Distinct piece.
Naturally wrinkled texture, adds depth and intrigue to this lovely figure painting.
Bright Beautiful colors include Yellow, Wine, and some Forest Green and Carmel!
Thank You for your interest in my artwork!