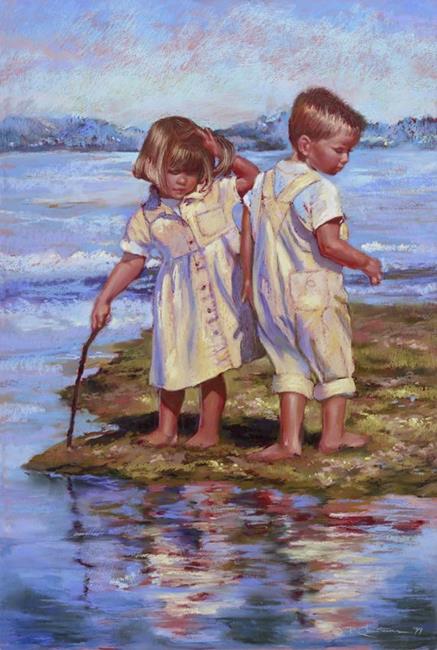 A pair of twins are enjoying a breezy moment at the beach - Lost in the wonders of childhood. I remember the day I did the photo shoot with these children for this painting. I just turned them loose to do as they please. It was interesting to watch them as they seemed to play in tandem, one always aware of the other.
This painting won People's Choice Award at two exhibits. This beautiful giclee print available in 10" x 8" at my Etsy store
Detail Images
Water Reflections
Twins lost in wonders of the beach and the salt water breeze...
Framing Suggestion
By commenting, you agree to our Community Guidelines.