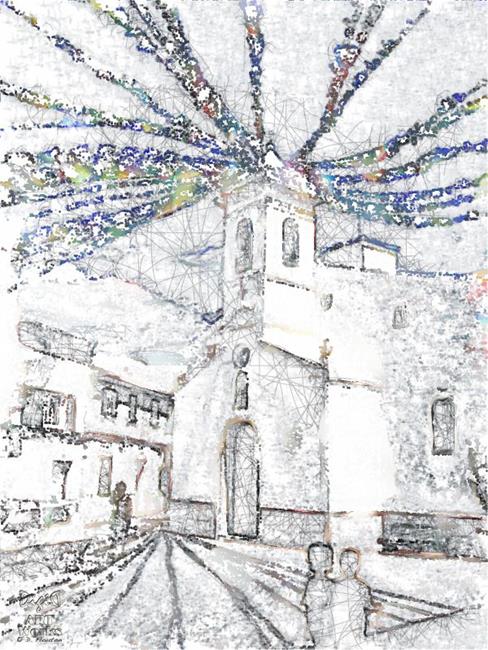 The fiesta has finished. The mood of exhausted participants is sensed in the atmosphere of this 'after effects' scene as villagers go about their way and get back to normalcy.
Color in the original digitally manipulated photo was removed/bled out by re sketching in black and white and repainting areas with soft grey effects in order to focus on the church to create an overall tone. Some original color was left on the garlands to frame the church.
I like the subdued effect that permeates the air and reflects the mood of the village folk upon conclusion of a colorful and frenzied three day fiesta.
By commenting, you agree to our Community Guidelines.