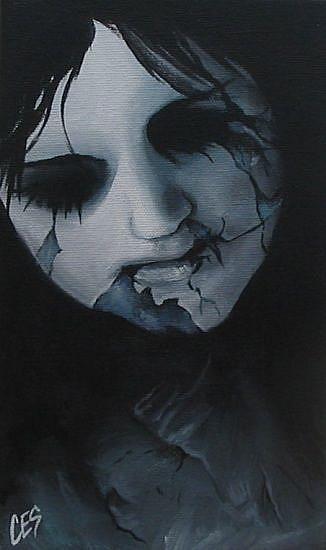 I painted this for my Halloween series and fell so much in love with it that I decided to keep it in my private collection. She feels dead inside, hollow, damaged. The only way the pain will end is to be broken once and for all.
This is an original painting on canvas stretched over a solid wood frame. The 3/4" staple-free sides are painted to compliment the painting. Finished with a high quality varnish. No frame needed - Ready for Hanging! For purchase information go to my eBay store.
By commenting, you agree to our Community Guidelines.