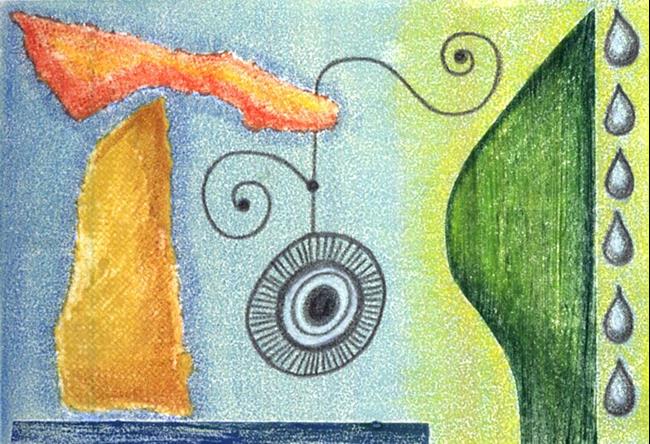 A small surrealistic gem. Luminous calming colors, a playful composition and a whimsical drawing combine to create a fantastic dreamscape all about the physical and emotional act of finding balance.
This is one of a series of three small works juried into a small works show, LOVE SMALL at artSPACE@16 in Malden, MA in fall 2005.
By commenting, you agree to our Community Guidelines.