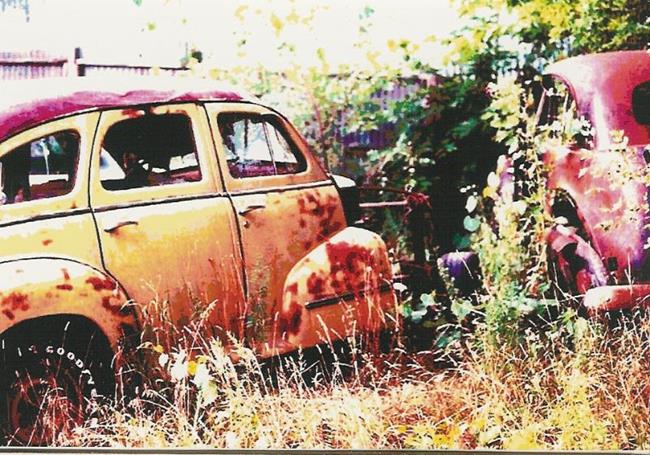 This image was taken at Shroyer Auto Parts in Lansing, Michigan. They have a vast junkyard, or as I like to call it, an automobile cemetery. They have cars that are used for parts - you are free to roam around and look for parts for your own car that you can purchase for next-to-nothing. Or you can just admire the beautiful wreckage, like these two forgotten automobiles from days gone by. These two were once young and shiny--maybe occupied by a young, carefree couple or a loving family. But they have been left here to meld into the landscape with all the other dilapidated vehicles.
I titled this Resurrection because although this car has long since died, it appears almost as if it is driving up out of the earth.
This image was taken with my Canon T-70 SLR camera using Kodak 400 speed color film. I used Photoshop to play around with the colors to give it a more antique appearance.
By commenting, you agree to our Community Guidelines.