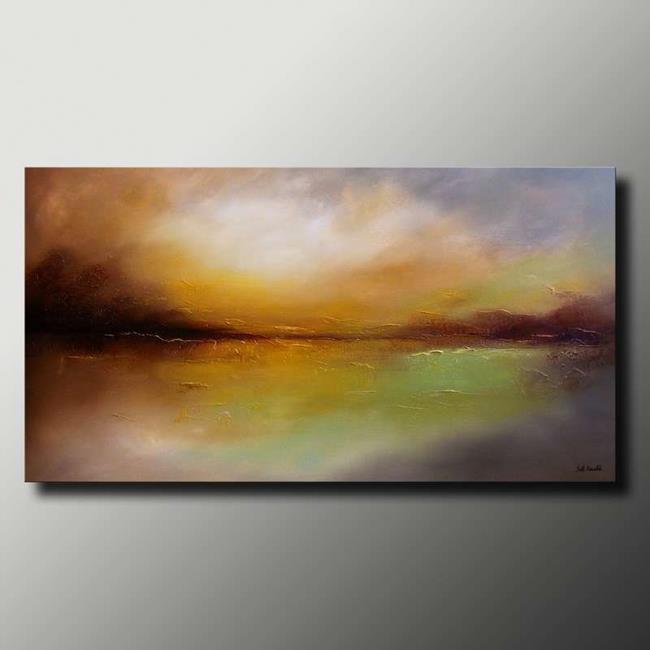 "Tranquil Journey" and my other abstract landscape paintings are not specific landscapes, but a synthesis of the scenes which left permanent marks in my memory and my imagination.
In contrast to the other paintings in my "Journey Series", this one has a more realistic approach. The horizon emphasizes the distance which leads to a gradual emergence of tranquility.
The painting was created using acrylics and it is heavily textured. It was sold to a private collection in MD, United States.
By commenting, you agree to our Community Guidelines.