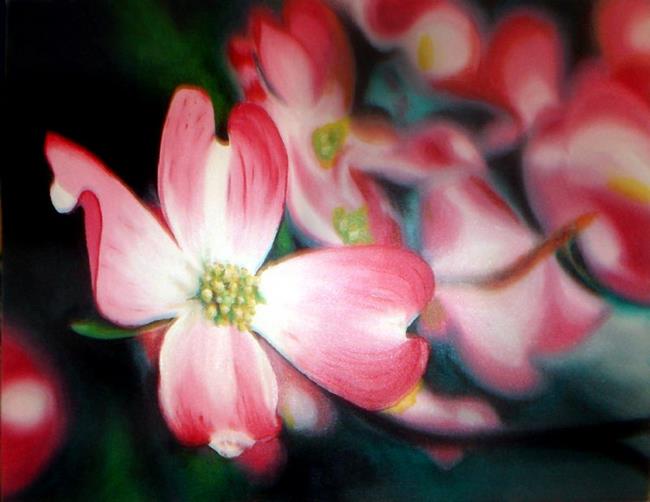 Some of the most striking art can be found already created in nature.
I love flowers, I love tending flowers, and I love painting flowers. I wanted to give these dogwood flowers an energetic look, as though they might be moving slightly in a breeze. Although this is a realistic piece, I wanted to subtly exaggerate the qualities that make this flower beautiful. I pushed the saturation of the colors to the point that it looks nearly wild, but not completely so. I tried to retain the delicate nature of the flower by maintaining a calm backdrop and floral details. I love black backdrops to showcase the form and movement of the flowers. I wanted to develop the simple elegance of the symphony of forms while giving it the appearance of a delicate glow.
I began creating realistic paintings at the urging of my family and friends. I am not sure if they wanted to see something that they could relate to in a literal way or just wanted to see if I could actually do something realistic, but I accepted the challenge nevertheless. I actually believe that these realistic paintings have helped to enhance my abstract paintings further. The colors and saturation of color is similar to my abstract painting, but what I found interesting was the challenge this flower presented to my eyes and mind. The flower is not simply PINK. This pink flower has dozens of colors – green shadows, blue undertone, red highlights – probably even some colors I missed!! Painting this flower was like having to see, or re-see, the flower for the very first time.
Detail Image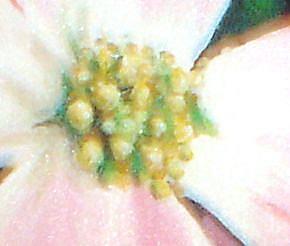 By commenting, you agree to our Community Guidelines.