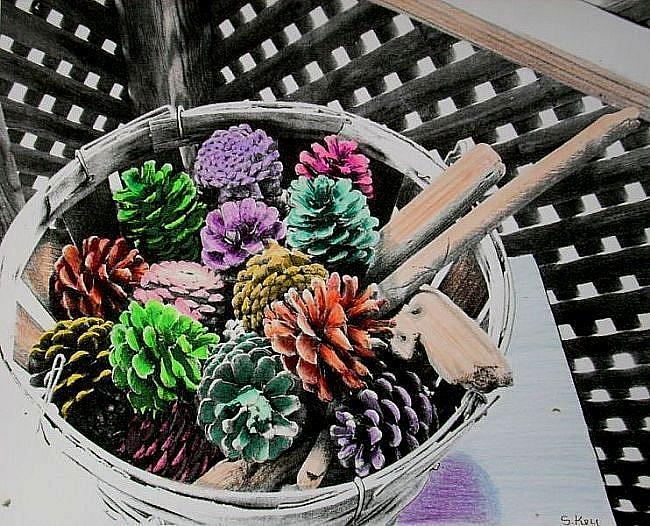 Printed in black and white and hand colored. Photo by S. Key. No digital alterations were used. Pine cones and driftwood in an apple basket.
-Ode To Pine Cones -
Pine cones are good for collecting,
Look great when they are decked out colorfully,
Or hanging on a tree,
Whether artificially or naturally...(-:
By commenting, you agree to our Community Guidelines.